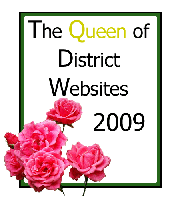 Meetings:
Agenda for Fall, 2015 (pdf file)
Treasurer's Report (pdf file), 2015-revised
Minutes for Spring, 2015 (pdf file)

Administration:
District Officers
By-laws & Standing Rules
Protocols
Award Honorees
Conferences
History
Local Societies
Society Update Form
Personal Update Form
Logos
Newsletter (pdf file)
Public Gardens
Consulting Rosarians:
District Consulting Rosarians
Consulting Rosarian Status
How to become a Consulting Rosarian
Forms for CRs
Judges:
District Judges
2014 Hort Judges' Report Form
2014 Arr. Judges' Report Form
Hort. Judges' Status
Arr. Judges' Status
Rose Shows:
District Trophies & Winners
2015 Rose Show Results
Rose Culture:
2014 District Roses in Review
Award of Merit Articles
District Rose Culture
Best Roses for the District
Misc:
Other Interesting Sites
Text Site Map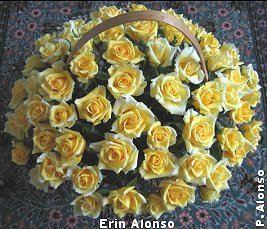 NCNH District
of the
American Rose Society
Home Page
Welcome to the
Northern California/Nevada/Hawaii District
of the American Rose Society!
---
Twenty-six rose societies make up the Northern California-Nevada-Hawaii District of the American Rose Society. We have over 2100 members, almost 200 Consulting Rosarians, 13 Rose Arrangement Judges and 60 Horticulture Judges. The Northern California-Nevada-Hawaii District is a Benefactor Patron of the American Rose Society.
Our local societies serve members located from the top of Northern California to the southern reaches of Fresno, California - all of the Reno, Nevada area - all of the Hawaiian Islands.
To learn more about our history:
Who We Are - Where We Are Located Announcements:
Awarded at the NCNH District Fall Conference 10/11/14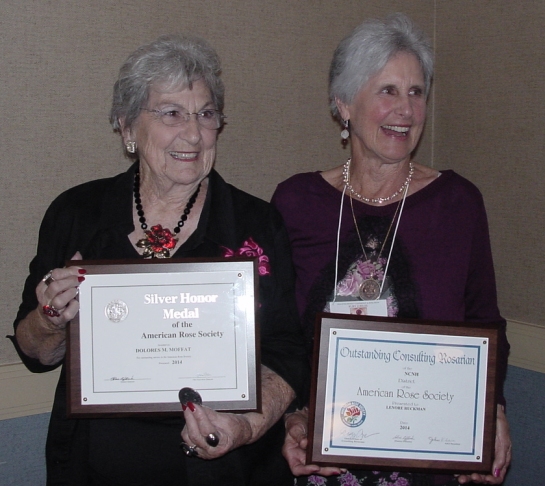 Dolores Moffat:
District Silver Honor Medal
Lenore Ruckman:
District Outstanding Consulting Rosarian
Sandy Parker (not shown):
District Outstanding Horticulture Judge
---

Congratulations to Editors Ted & Linda Burg for winning the 1997, 1999, 2001, 2004, 2005, 2006, 2007, 2009, 2010, 2011 and 2012 American Rose Society Gold Medal Award for the NCNH District Bulletin, The Criterion! To subscribe, click here
---

Upcoming Events
"It's time to do your Roses in Review! The online system is up and ready for use with a click of a button on the ARS website."

http://www.stsrv.com/rir/rirsplsh.htm
September 19, 2015 NCNH District Arrangement Seminar and Workshop,Effie Yaew Nature Center, Ancil Hoffman Golf Course, 2850 San Lorenzo Way, Carmichael, CA. Contact Ann Marie Harris for more information.
Arrangement Workshop Registration Form

October 3, 2015 NCNH District Conference and Rose Show. Hosted by Butte Rose Society. Contact Jan Burnham, Conference Chair or Bill Reynolds, Rose Show Chair for more information.
Conference Welcome and Information
Conference Schedule of Events and Registration
Rose Show Schedule
---
Custom Search