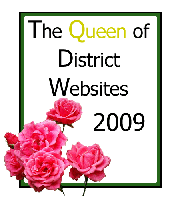 Meetings:
Agenda for Spring, 2016 (pdf file)
Treasurer's Report, 2016 (pdf file)
Minutes for Spring, 2016 (pdf file)

Administration:
District Officers
By-laws & Standing Rules
Protocols
Award Honorees
Conferences
History
Local Societies
Society Update Form
Personal Update Form
Logos
Newsletter (pdf file)
Public Gardens
Consulting Rosarians:
District Consulting Rosarians
Consulting Rosarian Status
How to become a Consulting Rosarian
Forms for CRs
Judges:
District Judges
2015 Hort Judges' Report Form
2015 Arr. Judges' Report Form
Hort. Judges' Status
Arr. Judges' Status
Rose Shows:
District Trophies & Winners
2016 Rose Show Results
Rose Culture:
2015 District Roses in Review
Award of Merit Articles
District Rose Culture
Best Roses for the District
Misc:
Other Interesting Sites
Text Site Map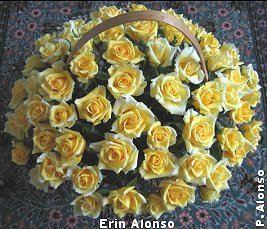 NCNH District
of the
American Rose Society
Home Page
Welcome to the
Northern California/Nevada/Hawaii District
of the American Rose Society!
---
Twenty-six rose societies make up the Northern California-Nevada-Hawaii District of the American Rose Society. We have over 2100 members, almost 200 Consulting Rosarians, 13 Rose Arrangement Judges and 60 Horticulture Judges. The Northern California-Nevada-Hawaii District is a Benefactor Patron of the American Rose Society.
Our local societies serve members located from the top of Northern California to the southern reaches of Fresno, California - all of the Reno, Nevada area - all of the Hawaiian Islands.
To learn more about our history:
Who We Are - Where We Are Located Announcements:
Awarded at the NCNH District Fall Conference 10/3/15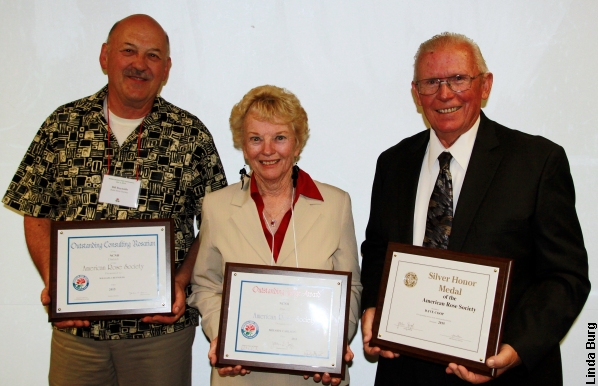 Bill Reynolds:
District Outstanding Consulting Rosarian
Melody Carlson:
District Outstanding Horticulture Judge
Dave Coop:
District Silver Honor Medal
---

Congratulations to Editors Ted & Linda Burg for winning the 1997, 1999, 2001, 2004, 2005, 2006, 2007, 2009, 2010, 2011 and 2012 American Rose Society Gold Medal Award for the NCNH District Bulletin, The Criterion! To subscribe, click here
---

Announcements and Upcoming Events
June 18, 2016, 8:30 a.m. to 5:00 p.m. Consulting Rosarian School & Seminar. Hosted by the Butte Rose Society, 2750 Sierra Sunrise Terrace, Chico, CA. Worth 4 points, deadline is 5/28/16. Click here for flyer and registration form
September 30-October 2, 2016 NCNH District Conference. Hosted by NCNH District at The Hilton, SFO, 600 Airport Blvd., Burlingame, CA. Click here for annoucement. More details to follow.
NCNH District is on YouTube!!! With enormous thanks to John Petrula, who video taped all of the 2014 NCNH District Conference talks, which are now all online. Visit:
http://www.youtube.com/user/ncnhdistrict.
Many thanks to John Petrula!
Electronic online forms now available for:

---
For a free download of the Adobe Reader (for pdf files), visit:
http://www.adobe.com/products/acrobat/readstep2.html
---

DISCLAIMER: While the advice and information contained in this website are believed to be correct and accurate, neither the webmaster, the authors, nor the NCNH District of the American Rose Society can accept responsibility for any errors or omissions that may be made. The NCNH District makes no warranty, expressed or implied, with respect to the material contained herein.

PRIVACY STATEMENT: Visitors to the NCNH District website can be assured of total privacy. We do not track, store, or sell individual information of any kind.
Custom Search